Modern Kitchens Sydney

At Modern Kitchens Sydney we have a large array of products and appliances that we can supply to you. These include kitchen designs that can be customised to your needs, splashbacks, benchtops, and a whole range of kitchen appliance accessories including stoves, ovens, dishwashers and many more accessories. See more of these below:
Kitchen Designs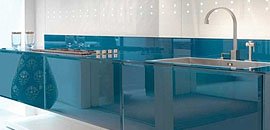 We have a professional 3D Kitchen Design program which we use to design up kitchen plans for our clients. Our clients can then come in with us and see exactly how their new kitchen could look. This gives the client a whole range of flexibility when dciding on their new kitchen layout.
Splashbacks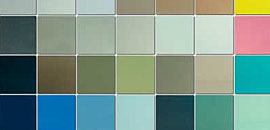 We have a whole range of splashback colours and surfaces to choose from. We can even produce a customised colour to suit your needs. Our splashbacks are made of the highest quality and are accuratly measured and cut to fit into your kitchen. We also provide an installation service on all of our splashbacks.
Benchtops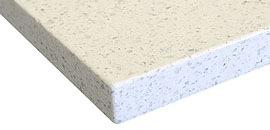 There are a varity of benchtop options, including:
– Granite
– Engineered Stone
– Marble
– Laminate
– Solid Surfaces
– Stainless Steel
– Timber
Accessories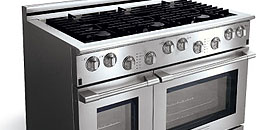 We have quite a range of appliances such as dishwashers, ovens, cooktops, etc that we can provide and install for you. While we can also get these items at a discounted rate much cheaper than the retailers can offer you!
Redesigning parts of your home to make it look more like how you want it can be an exciting and creative time. Picking colors, choosing arrangements, and of course enjoying the final product are among some of the joys that a remodel can bring. For those looking for a new kitchen redesign in Sydney, Australia, there couldn't be an easier way to get what your heart desires than Kitchens In Focus.
With an attention to detail for modern kitchens with a Sydney flair, Kitchens In Focus can have you in the dream kitchen you've always wanted in no time.
Modern Kitchens

Modern kitchens these days are things of pure abstract art, whether in Sydney or elsewhere. Drab, plain kitchens that come standard with many houses are often redesigned within a few years. Many people who want a more modern feel inside of their homes will turn to companies that offer kitchen customization, giving them the modern kitchen they've always wanted. Taking a plain, dull kitchen into a modern art masterpiece is what the professionals at Kitchens In Focus are trained to do.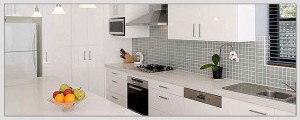 With all of the knowledge that makes them a superior force in the Sydney kitchen redesign hierarchy, Kitchens In Focus offer many layouts and improvements over any kitchen surface you may have. The wide range of colors also available are sure to turn anyone into a modern kitchen fanatic as soon as you find a color that matches what you're looking for. With the ability to do big projects like an entire kitchen redesign or installing new accessories, or the ability to do smaller projects like splashbacks and benchtops, Kitchen In Focus is your answer to get exactly what you want. And as a bonus, Kitchens In Focus can also upgrade your bathroom with new accessories, faucets, and countertops as well, making Kitchens In Focus a great way for you to conquer all your redesigning problems.
Sydney Modern Kitchens

Getting your kitchen remodeled into a modern day masterpiece takes a little more than just an idea. But without the idea, there's no way that your kitchen will ever develop! With great help from Kitchens In Focus, you can easily have the Sydney Modern Kitchens of your dreams at a price that you can afford. Don't go another day with a drab and boring kitchen that you don't even like! Get it upgraded to a modern kitchen with all the bells and whistles you want with Kitchens In Focus.